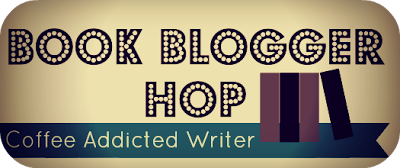 Book Blogger Hop is hosted by Ramblings of a Coffee Addicted Writer. Each week a question is asked and we bloggers answer.
This week's question is asked by Tanya from Girlxoxo blog.
Question:
What was the last book you read from a genre you don't normally read?

Answer:
I am not a huge fan of historicals. There is just to much primping and fussing with their hair and clothes for a practical girl like myself. So I don't read them very often.

But I recently came across a book by Gina Lamm called The Geek Girl and the Scandalous Earl. It is about a self professed geek girl who ends up time traveling back to the Victorian Era and her falling for an Earl. As a geek girl myself, it just sounded too good to pass up. And luckily, it was absolutely wonderful. I already have the next 2 books in the series on my To Get List.

Have you read something recently from a genre that is outside your norm? Did you enjoy it?