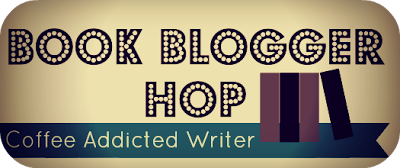 Book Blogger Hop is hosted by Ramblings of a Coffee Addicted Writer. Each week a question is asked and we bloggers answer.
This week's question is asked by Tanya from Girlxoxo blog.
Question:
What was last book you read that made you cry?

Answer:
Let me first start by saying that I don't like to cry while reading a book or watching a movie. If I know going in that it is going to be a tear jerker, I simply skip it. Yes, that's right, I am a female that does not like to read or watch "emotional" dramas. Blah!

However, once I am involved in a book (or movie) I won't simply put it down because I am crying. By that point I am too invested and must see it through to the bitter end.

The last book that caused me tears was Mated to the Devil by Eve Langlais. Having read her books before, I thought I knew what to expect. Lots of laughter and plenty of sarcasm. Sign me up! But this one caught me off guard. I really felt for the protagonist. Her struggles moved me. Several times I had to grab a tissue and blot my sympathetic tears. I was very surprised at the change of mood in her writing, but it was a good surprised.
Do you like books that make you cry?