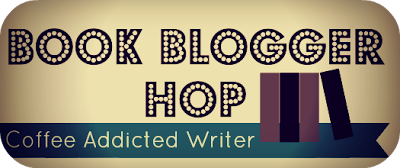 Book Blogger Hop is hosted by Ramblings of a Coffee Addicted Writer. Each week a question is asked and we bloggers answer.
This week's question is asked by Tanya from Girlxoxo blog.
Question:
What was the last book you read that made you laugh out loud?

Answer:
Oh boy, what a question. I really like books with a sense of humor, the snarkier the better. If an author has dialogue that has me repeating it out loud, I am hooked. I have been known to call my sister on the phone and repeat awesome dialogue to her. So, laughing out loud? Yeah, I am totally there.

There have been times I have been sitting in at the Laundromat, at a doctor's office and once even while waiting on a job interview, that I have burst out laughing or giggling. Most people give you the stink eye and ignore you, but occasionally I have had other bookworms give me a smile and nod of compatriotism.

I think the last book that I read that I had to put down because I was laughing so hard was Wolf with Benefits by Shelly Laurenston. Ms. Laurenston is one of the few authors that holds a place of honor on my Keeper shelves. I have 1 bookshelf. So only books that I absolutely MUST keep earn a spot on it.


Do you like books that cause you to laugh out loud? What's the most embarrassing place you have done so?