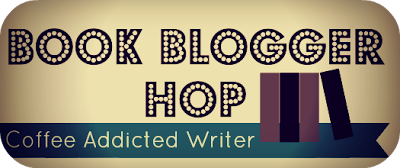 Book Blogger Hop is hosted by Ramblings of a Coffee Addicted Writer. Each week a question is asked and we bloggers answer.
This week's question is asked by Tanya from Girlxoxo blog.
Question:
What was the last book you re-read? Or name a book you would like to re-read.

Answer:
I have 2 series that are my go-to re-reads. The In Death series by J.D. Robb and the Pride series by Shelly Laurenston.

I have read and reread and listened to all the books so far in the In Death series. There is something about them that just keeps me going back. Many times I will grab a specific book out and look up one particular scene because something brought it to mind and I want to refresh it. The next thing I know, it 3 am and I have reread the book.

As for the Pride series, the latest one out is almost always my newest favorite. They just make me laugh. So whenever I need a good chuckle or giggle, I know that I can grab one and turn to just about any page and within a few minutes I will be having a good time.

Do you have a book you that you keep going back to? If yes, is it for a particular mood that it puts you in, because it is thought provoking or is there another reason?