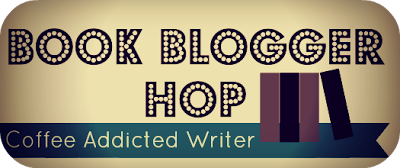 Book Blogger Hop is hosted by Ramblings of a Coffee Addicted Writer. Each week a question is asked and we bloggers answer.
Question:
What is your guilty pleasure read?

Answer:
Oy. Such a hard question, mainly because I only read what the snooty literary professionals would term "guilty pleasure reads".

I mean don't get me wrong, I could and have read some of the "classics" but I prefer books with snark and comedy and great dialogue and plenty of action. Books where the characters sitting around talking about their feelings is just too, too *shudder* blergh. Besides, you can only reread a "classic" so many times. Contemporary authors have new books coming out multiple times a year, lots to choose from and enough new books that even my picky ass can find something I like. Besides, I read for pleasure and most "Literature" is the equivalent of eating Brussels Sprouts. Good for you, sure, but tastes like grass. I only have so many hours a day for reading and its not going to be Brussels Sprouts. No Thanks.

How do you stand on the Real Literature vs Guilty Pleasure issue?