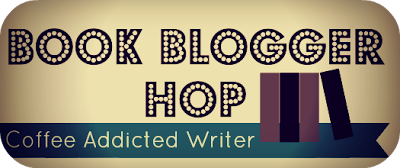 Book Blogger Hop is hosted by Ramblings of a Coffee Addicted Writer. Each week a question is asked and we bloggers answer.
This week's question is asked by Elizabeth from Silver's Review blog.
Question:
Have you ever been to BEA, and if so, do you recommend attending? Any good advice for first-time attendees?
Answer:
First of all, I am hoping that BEA stands for Books Expo America. (I had to look it up!) 4 days at the end of May in New York City covering the publishing world.

Second, I don't want to sound like an uneducated hick, but damn, I didn't even recognize 3/4 of the authors on their author breakfast or panels. I recognized maybe a handful of names on the

autograph listing. I knew that my literary tastes were more junk food than vegetable, but damn! I felt stupid not knowing the people on that list. Of course, I don't feel any compelling urge to run and figure out who they are either, so maybe I am an uneducated hick... *sigh*



Finally, I just don't see myself paying almost $300 a night for a hotel to go stand in line for hours to go see a bunch of people I don't know and probably won't read if they gave me their book. So I guess the answer to the question is No.

How do you feel about "Escapism" reads versus "Thought Provoking" reads? Do you lean one way or another?