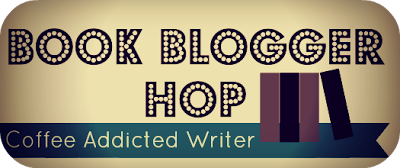 Book Blogger Hop is hosted by Ramblings of a Coffee Addicted Writer. Each week a question is asked and we bloggers answer.
This week's question is asked by Tanya from Girlxoxo blog.
Question:
What was the last book you read that was recommended by someone else? Did you like it?

Answer:
Doing a book blog and being involved in the book blogging world, you see a lot of reviews out there. Some are good and some are just not so good.

I subscribe to a lot of different blogs. Most of them only because it was a requirement for a contest. But there are a few that I take the time to read through, especially the ones who's book reviews tend to agree with my own. This leads me to believe we share reading likes and dislikes. So when give a book a good review, I am willing to consider checking it out.

I saw first saw Cupid Rocks by Francesca Hawley on Fangs, Wands and Fairy Dust and just loved the look of the cover. Steph had given it an okay review, so I decided to check it out. It was a really good read. Much more depth and story driven than I would have normally expected from Ellora's Cave. I will be keeping my eye on both Ms. Hawley and the folks over at Fangs, Wands and Fairy Dust.

What do you look for in recommendations? And where do you go to look for them?