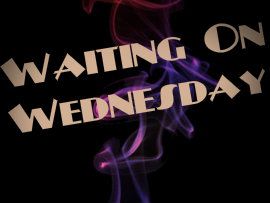 Waiting on Wednesday is a weekly meme hosted by
Breaking the Spine
showcasing upcoming books that we are waiting, often impatiently, to be released.
Nighbound by Lynn Viehl
Beaumaris of York has many secrets. No human can know that he's an immortal Darkyn assigned to Knight's Realm, the Kyn stronghold disguised as a medieval theme park. And none of his brethren can discover that he's a half-breed, rescued from slavery as a child. Lately Beau has been yearning for action—and he's about to find it with his new mission.

Brilliant archaeologist Dr. Alys Stuart is infamous for her extraordinary theories—especially those concerning the mysterious Knights Templar—and she is unaware that her research is funded by the Kyn coffers. When the Kyn sends a vexingly good-looking man to assist—and protect—her, she doesn't expect the surge of attraction she feels for him.

When a powerful Templar artifact surfaces, Alys and Beau must trust each other enough to stop mankind's greed for immortality from sparking a war between mortals and Kyn that will destroy the world.

Release Date: May 7, 2013
Why This book?
I have been waiting, impatiently to get started on the first 2 books in this series. I have read the Darkyn and Kyndred series so far. This is a fantasic world and I can't wait to dive back in and catch up with my favorite characters. Once I have this book in hand, I will start the first in this series and read all 3 at once. Doesn't that sound wonderful? Here's to self-control and waiting on May 7th to get her soon.