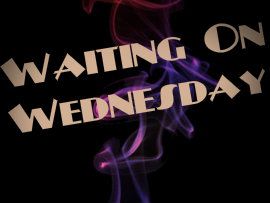 Waiting on Wednesday is a weekly meme hosted by Breaking the Spine showcasing upcoming books that we are waiting, often impatiently, to be released.
Tiger Magic by Jennifer Ashley
He was once a captive, but his urges were never caged. Now he'll release them on a beautiful stranger whose own secret desires are longing to be sated…

He doesn't have a name. He doesn't have a clan. The humans who held him prisoner for forty years have taken them away. He knew nothing but captivity until nearly a year ago, when he was released into the light. Now Tiger lives in the Austin Shiftertown, where he struggles to belong and searches for an identity.

Carly Randal thinks her fabulous life is complete—until her car breaks down on the side of the road, and a wild-looking Shifter is the only one to help her. Tiger takes one look at Carly and knows instantly—she will be his mate. As Carly is drawn into his Shifter world, she risks everything she has for that forbidden something she still wants: passionate love.

Release Date: June 4, 2013
Why This book?
I am waiting on this book because from the first book in the Shifters Unbound series, I was completely hooked. This shifter saga has a raw, gritty feel to it. Shifters were created by the Fae many millenea ago, to be used for war and as servants. Eventually they rebelled and went out into the human world to escape Fae oppression. But there, they quickly became feral and many, many died due to dominance fights and the hard life of hiding from humans.
Recently they have been found out by humans and with the help of a Fae enhanced amuleted "collar" they are forced to wear, it helps to control their beast and limit their aggression. They are given small areas to live and work and basically segregated as second class citizens with a bare minimum of civil rights allotted to them. Many of the higher level shifters are working toward a solution to one day be able to control the beast without the collar and be completely free.
I have enjoyed each and every book that I have read in this series and simply can't wait to read more.