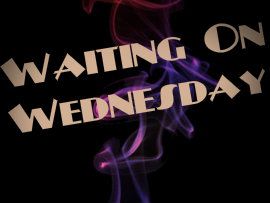 Waiting on Wednesday is a weekly meme hosted by Breaking the Spine showcasing upcoming books that we are waiting, often impatiently, to be released.
Undead and Unstable by Mary Janice Davidson

Betsy's heartbroken over her friend Marc's death, but at least his sacrifice should change the future - her future - for the better. But it's not as if Betsy's next few hundred years will be perfect. After all, her half sister, Laura, is the Antichrist. Laura's mother is Satan, and family gatherings will always be more than a little awkward.

What's really bothering Betsy is that ever since she and Laura returned from visiting her mom in hell, Laura's been acting increasingly peculiar. Maybe it's Laura's new job offer': Satan's replacement down under. Unfortunately, the position comes at a damnable price: killing Betsy, her own flesh and blood.

Over Betsy's dead body. And for that matter, Marc's, too, since he's not quite as buried as everyone thought. Now a war has been waged - one that's going to take a sibling rivalry to a whole new level and a dimension where only one sister can survive.

Release Date: May 28, 2013
Why This book?
I am waiting on this book because I just can't seem to get enough of MJD's writing. There were a couple of times during this series, that I was like "What?" and "Oh HELL No!", but I just keep coming back to it. And as long as MJD keeps writing the snarkiest, laugh out loud, coolest characters EVER, I will keep reading it, and anything else she writes.