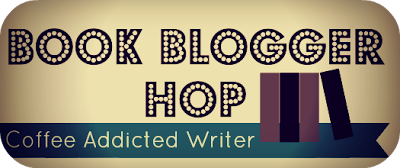 Book Blogger Hop is hosted by Ramblings of a Coffee Addicted Writer. Each week a question is asked and we bloggers answer.
This week's question is asked by Aloi from Guiltless Reading blog.
Question:
So would you read a book just because of the hype?
Answer:
No. Nope. Nuh-huh. Nyet. No way. Fuhgeddaboudit.

There are many, many very popular books out there that I have no intention of reading. Ever. Way, way too many of them are YA or it's closely related sibling, NA. For the most part, this is just not my genre. I have issues dealing with teens in real life, why in the hell would I want to deal with them in my free time?

I will say that when hype brings a book to my attention over and over again, I am more likely to do some research on it to decide if it is for me or not. I am one of those odd people who only reads what I think I will like. Call me crazy, but why waste time on reading something that doesn't speak to me.
Do you judge a book on it's hype or by its own merit?