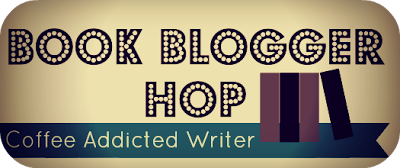 Book Blogger Hop is hosted by Ramblings of a Coffee Addicted Writer. Each week a question is asked and we bloggers answer.
This week's question is asked by Tanya from GirlXOXO blog.
Question:
What is your favorite trilogy (series)?
Answer:
I think my favorite trilogies are all from Nora Roberts. She does such a good job of using the trilogy to tell a fantastic story. I think the only one that I didn't like was Circle Trilogy which included Morrigan's Cross, Dance of the Gods, and Valley of Silence.

Want to hear something funny? I still have them on the shelf with all the others though. What I do for the Nora Roberts Trilogies is buy each book as it comes out and then wait until I have all 3 and read them at one time. It takes great willpower, but I think the payoff is worth it in the end.

Do you have a favorite trilogy?