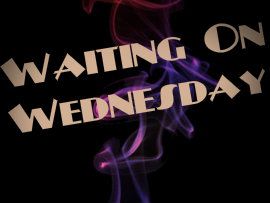 Waiting on Wednesday is a weekly meme hosted by Breaking the Spine showcasing upcoming books that we are waiting, often impatiently, to be released.
Tulle Death Do Us Part by Annette Blair

National bestselling author Annette Blair's "fast-paced, fascinating" (Fresh Fiction) Vintage Magic series continues as clothing boutique owner Madeira Cutler takes on a murder from the past that won't stay dead...

Maddie's love of classic fashion has made her Vintage Magic boutique a success—even if the visions she experiences when touching certain items often lead her into trouble. Decades ago, at a Mystic Country Club costume ball, a secret scavenger hunt ended in an unexplained death, hastily concealed.

Now, Maddie's invited to participate in a similar anniversary event: but one touch of the vintage petticoat used to hide evidence of the original crime hurtles Maddie into a scavenger hunt of her own. She must find missing petticoat pieces and re-stitch the clues it reveals...to expose a killer!

Release Date: July 2, 2013
Why This book?
I am waiting on this book because I love Annette Blair. I discovered her when I read the Accidental Witch Trilogy, which then segued nicely right into the Triplet Witch Trilogy. This is the 6th book in the series, and I still don't know who I am rooting for for Maddie's love interest. Just about the time I finally decide, something happens and I change my mind again. I am not typically a "clothes" kind of girl. Let's just say that Fashionista and I are about as far apart on the spectrum as we can get. So normally when clothing is brought up in a book, I kind of skim over. But Ms. Blair makes the clothing interesting for even a functionista like myself.