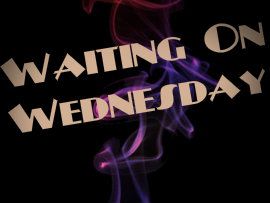 Waiting on Wednesday is a weekly meme hosted by Breaking the Spine showcasing upcoming books that we are waiting, often impatiently, to be released.
Hunted by Kevin Hearne

For a two-thousand-year-old Druid, Atticus O'Sullivan is a pretty fast runner. Good thing, because he's being chased by not one but two goddesses of the hunt—Artemis and Diana—for messing with one of their own. Dodging their slings and arrows, Atticus, Granuaile, and his wolfhound Oberon are making a mad dash across modern-day Europe to seek help from a friend of the Tuatha Dé Danann. His usual magical option of shifting planes is blocked, so instead of playing hide-and-seek, the game plan is . . . run like hell.

Crashing the pantheon marathon is the Norse god Loki. Killing Atticus is the only loose end he needs to tie up before unleashing Ragnarok—AKA the Apocalypse. Atticus and Granuaile have to outfox the Olympians and contain the god of mischief if they want to go on living—and still have a world to live in.

Release Date: June 25, 2013
Why This book?
I am waiting on this book because I really enjoyed the first couple of books in the series. The last one was kinda slow for me in the beginning, so I put it aside for abit. But with a new release, it will give me the push to get it finished.