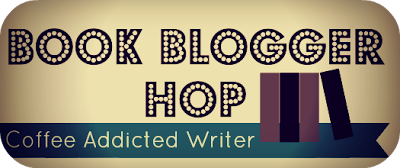 Book Blogger Hop is hosted by Ramblings of a Coffee Addicted Writer. Each week a question is asked and we bloggers answer.
This week's question is asked by Elizabeth from Silver's Review blog.
Question:
How do you organize your books to be read?
Answer:
For ebooks, I love the Calibre Library system. I simply added a column I call Status and mark the book TBR. Once I have read it, I clear it out. I tend to use that for the long term books that I want to read. For the ones that I am reading to review, I just put them on my ereader. Calibre is fantastic for keeping my ereader clean and tidy. About once a week, I go in and remove the books I have read and add any new ones that are coming up due. It really helps to keep me on track.

As far as print books, I have a couple piles that I rearrange as the mood strikes me. I really don't have as many print books as e-books any longer. Unless a book is by one of my "keeper" authors, I place it on Paperbackswap.com to find it a new home.

How do you keep your TBR piles organized?