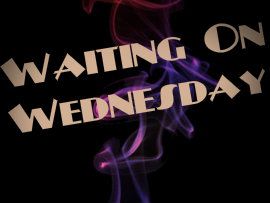 Waiting on Wednesday is a weekly meme hosted by Breaking the Spine showcasing upcoming books that we are waiting, often impatiently, to be released.
Magic Rises by Ilona Andrews

Atlanta is a city plagued by magical problems. Kate Daniels will fight to solve them—no matter the cost.

Mercenary Kate Daniels and her mate, Curran, the Beast Lord, are struggling to solve a heartbreaking crisis. Unable to control their beasts, many of the Pack's shapeshifting children fail to survive to adulthood. While there is a medicine that can help, the secret to its making is closely guarded by the European packs, and there's little available in Atlanta.

Kate can't bear to watch innocents suffer, but the solution she and Curran have found threatens to be even more painful. The European shapeshifters who once outmaneuvered the Beast Lord have asked him to arbitrate a dispute—and they'll pay him in medicine. With the young people's survival and the Pack's future at stake, Kate and Curran know they must accept the offer—but they have little doubt that they're heading straight into a trap…

Release Date: July 30,2013
Why This book?
I am waiting on this book because this is one of my most favorite authors of like, ever. There is just something about the writing and storylines that the husband and wife duo, under the name Ilona Andrews, comes up with that resonates with me. So far I haven't read anything from them that I didn't like; including their short stories and novellas. It is all good.
I have this pre-ordered on Amazon since my local Wal-Mart (the only bookstore the podunk town I live has) doesn't carry them. But since I won't be able to wait the 5-7 days for me to actually receive the book, I will also buy the electronic version so I can read it that day. Thankfully I should be off work that day and able to sink into this book and be Happy, Happy, Happy! Come on July 30th!!