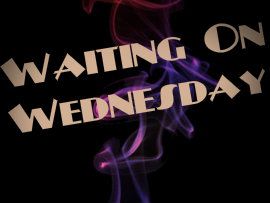 Waiting on Wednesday is a weekly meme hosted by Breaking the Spine showcasing upcoming books that we are waiting, often impatiently, to be released.
Kitty in the Underworld by Carrie Vaughn

As Denver adjusts to a new master vampire, Kitty gets word of an intruder in the Denver werewolf pack's territory, and she investigates the challenge to her authority. She follows the scent of the lycanthrope through the mountains where she is lured into a trap, tranquilized, and captured. When she wakes up, she finds herself in a defunct silver mine: the perfect cage for a werewolf. Her captors are a mysterious cult seeking to induct Kitty into their ranks in a ritual they hope will put an end to Dux Bellorum. Though skeptical of their power, even Kitty finds herself struggling to resist joining their cause. Whatever she decides, they expect Kitty to join them in their plot... willingly or otherwise.

Release Date: July 30, 2013
Why This book?
I am waiting on this book because I am still very much enjoying the Kitty Series. And not just because of Kitty, but the other secondary characters in this series. They have all grown and changed through out the series. Add in the interesting story lines and it continue to keep me intrigued and ready for her next adventure.