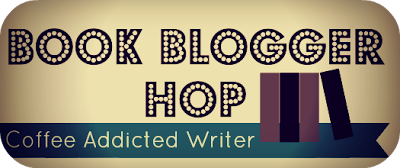 Book Blogger Hop is hosted by Ramblings of a Coffee Addicted Writer. Each week a question is asked and we bloggers answer.
This week's question is asked by Kero from Kero's Book Blog blog.
Question:
Have you ever ended up reading a book with its last or last few pages missing? What book was it? And how did you managed to get to the end?
Answer:
Once. Many, many, many years ago. I had gotten a book at a second hand store and didn't realize that there were some pages missing until I got to that point. It was a paperback romance and not request-able from the local library or even through the Inter-Library Lending system. (Thankfully that has since changed.) It took me weeks to track down another copy of that book to find out how it ended.

Since then, if I am buying second hand, I ALWAYS fan through the book and make sure that there are no loose or missing pages.
Has this ever happened to you?