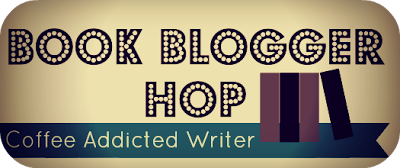 Book Blogger Hop is hosted by Ramblings of a Coffee Addicted Writer. Each week a question is asked and we bloggers answer.
This week's question is asked by Elizabeth from Silver's Review blog.
Question:
How do you turn down a review request?
Answer:
With lots of tact and good wishes for the author.

Most of the time I turn down because its just not my genre. But sometimes it's because it is something that doesn't interest me. I admit to only reading and accepting books that I think I will like to read. But that was a topic from another day. :)

Have you checked out some of the other blogger's answers?