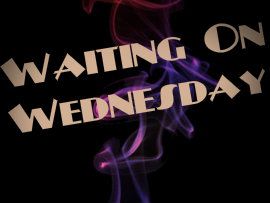 Waiting on Wednesday is a weekly meme hosted by Breaking the Spine showcasing upcoming books that we are waiting, often impatiently, to be released.
Must Love Fangs by Jessica Sims

The third book in the "funny, sexy, and lively" (Publishers Weekly) romance series about a paranormal dating service called Midnight Liaisons.

Marie Bellavance has known for years that she's going to die of the same incurable disease her mother did. That's why she never dated and doesn't allow anyone to get close to her. But now, as an employee of the paranormal dating agency Midnight Liaisons, she has a chance: if she can find someone to turn her into a supernatural creature, she'll be cured!

Flirty were-cougar Joshua Russell has wanted standoffish Marie for his own, but she's been off limits as a human. When he catches her sneaking away from a vampire date gone wrong, he steps in and offers his own services. As a vampire bodyguard, he's able to tell her which men will be the perfect ones to date. But he's secretly got a better plan in mind: if she wants to date the supernatural, a handsome were-cougar would be the best choice of all.

Release Date: August 27, 2013
Why This book?
I am waiting on this book because I really enjoyed the first two, Beauty Dates the Beast and Desperately Seeking Shapeshifter. The books are just fun reads.