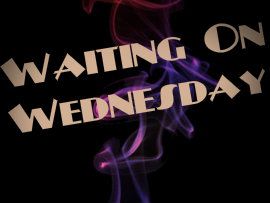 Waiting on Wednesday is a weekly meme hosted by Breaking the Spine showcasing upcoming books that we are waiting, often impatiently, to be released.
Thankless in Death by J.D. Robb

In the latest suspense thriller in the #1 New York Times bestselling series, the year 2060 is drawing to a close in New York City and loved ones are coming together for Thanksgiving. But sometimes the deepest hatreds seethe within the closest relationships, and blood flows faster than water…

Lieutenant Eve Dallas has plenty to be grateful for this season. Hosting Roarke's big Irish family for the holiday may be challenging, but it's a joyful improvement on her own dark childhood.

Other couples aren't as lucky as Eve and Roarke. The Reinholds, for example, are lying in their home stabbed and bludgeoned almost beyond recognition. Those who knew them are stunned—and heartbroken by the evidence that they were murdered by their own son. Twenty-six-year-old Jerry hadn't made a great impression on the bosses who fired him or the girlfriend who dumped him—but they didn't think he was capable of this.

Turns out Jerry is not only capable of brutality but taking a liking to it. With the money he's stolen from his parents and a long list of grievances, he intends to finally make his mark on the world. Eve and her team already know the who, how, and why of this murder. What they need to pinpoint is where Jerry's going to strike next.

Release Date: September 17th 2013
Why This book?
I am waiting on this book because, uh hello, J.D. Robb here. Book #37 or #46 dependent upon whether you consider the novellas as part of the count. (Ms. Robb does btw.) Ever since I finally broke down and started this series I have been spellbound.