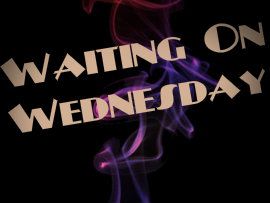 Waiting on Wednesday is a weekly meme hosted by Breaking the Spine showcasing upcoming books that we are waiting, often impatiently, to be released.
Heart of Venom by Jennifer Estep

The hotly anticipated ninth novel in the hugely popular Elemental Assassin series finds Gin Blanco on a dangerous mission to rescue a friend.

When a terror from the past threatens Gin's friend and body-disposer, Sophia, Gin will stop at nothing to protect her, even if it means walking straight into a killer's trap. Meanwhile, the rocky romance between Gin and Owen reaches a turning point—can they reunite and rekindle their love? Or will the things Gin has been forced to do in her line of work as the deadly assassin the Spider keep them apart forever? Assuming, that is, she survives long enough to find out…

Release Date: August 27th 2013
Why This book?
I am waiting on this book because with the first line of the first book,
"My name is Gin, and I kill people.", I have been hooked. This series just gets better and better. Our protagonist is an assassin and she does kill people, lots and lots of people. They are all bad people though. ;) But Gin has the figurative heart of gold and will go to great lengths to protect and save her family and friends. Watching Gin evolve as a sister, friend and lover has been an amazing roller coaster. If you haven't checked this series out, you need to grab Spider's Bite and see for yourself.