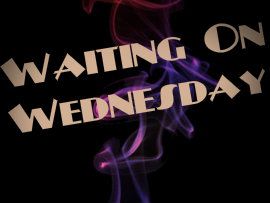 Waiting on Wednesday is a weekly meme hosted by Breaking the Spine showcasing upcoming books that we are waiting, often impatiently, to be released.
Wild Justice by Kelley Armstrong

Protect the innocent. If there is any one principle that drives hit man Nadia Stafford, it's this. In her own mind, when she was thirteen, she failed to protect her older cousin Amy from being murdered. Now she fails again, disastrously, when she botches a hit. To help her find her equilibrium, her mentor, Jack, brings her a gift: the location and new identity of the predator who killed her cousin and disappeared after the case against him failed.

Vengeance, justice? With the predator in her sights, nothing seems more right, more straightforward, more easy. But finding justice is never as simple as it seems.

Release Date: November 26, 2013
Why This book?
I am waiting on this book because I have been waiting a long time for this book. The last book in the series, Made to Be Broken was released in 2009. 4 long years!! Nadia is an assassin, a bad guy, but while reading her, you are made to understand and even agree with why she is the way she is. I think if it hadn't been for this series, I wouldn't be so enamored of the Elemental Assassin series by Jennifer Estep.