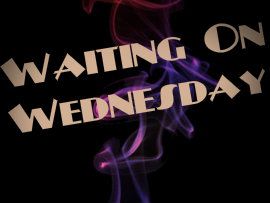 Waiting on Wednesday is a weekly meme hosted by Breaking the Spine showcasing upcoming books that we are waiting, often impatiently, to be released.
Billionaire Blend by Cleo Coyle

Landmark coffeehouse manager Clare Cosi has served her share of New York's rich and famous, but even she is surprised by her explosive introduction to a mysterious Internet billionaire…

When a car bomb nearly kills tech whiz Eric Thorner, Clare comes to his aid and receives a priceless thank you. Not only does the billionaire buy her a barista's dream espresso machine, he hires her for an extraordinary project: creating the world's most expensive coffee blend.

The police quickly arrest Eric's alleged attacker, yet death continues to surround the unlucky mogul, leading Clare to question whether a fatal fall and another lethal mishap are premeditated murders or merely freak accidents. Clare's boyfriend, NYPD detective Mike Quinn, has a theory of his own—one Clare refuses to believe.

Meanwhile, Eric jets Clare around the world on a head-spinning search for the very best coffee, and Clare gets to know his world—a mesmerizing circle of money with rivalries that could easily have turned deadly. But is this charming young CEO truly marked for termination? Or is he the one making a killing?

Release Date: December 3, 2013
Why This book?
I am waiting on this book because it is hard for me to believe that this is the 13th book in the Coffeehouse Mystery series. The books have each remained fresh, new and engaging. Throw in all the information that I have learned about coffee and the recipes involving coffee or to be served with coffee and it just an all around 'yummy' read.