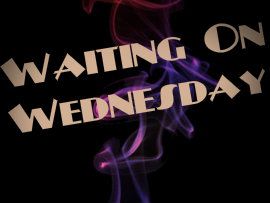 Waiting on Wednesday is a weekly meme hosted by Breaking the Spine showcasing upcoming books that we are waiting, often impatiently, to be released.
The Spider by Jennifer Estep

The tenth book in the bestselling and "outstanding" (Romantic Times) Elemental Assassin urban fantasy series finally reveals for the first time the origins of Gin Blanco's career as the deadliest of assassins.

For the first time, the origins of Gin Blanco's career as the deadly assassin "the Spider" are revealed in full. In a story that pre-dates the other nine books in the series, Gin Blanco goes through her paces to become the most feared assassin in the Ashland.

Release Date: December 24, 2013
Why This book?
I am waiting on this book because it's the origin story of the infamous Spider. Gin has gone through so much, and we have seen bits and pieces in flashback. Now we finally get to see the events that started it all. I literally can't wait!