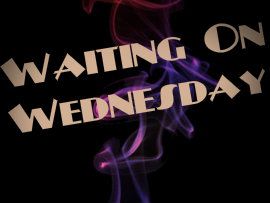 Waiting on Wednesday is a weekly meme hosted by Breaking the Spine showcasing upcoming books that we are waiting, often impatiently, to be released.
How to Run With a Naked Werewolf by Molly Harper

Caleb Graham is a werewolf by nature, a tracker by profession. He uses his "extra gifts" to find people, and not always in the most legal or ethical manner. He doesn't care what they've done, or who wants them found, as long as his considerable fee is paid. He likes his life simple and uncomplicated.

Anna Moder, former physician to Caleb's pack, happens across Caleb during a particularly violent "negotiation" that has left him bloodied and unconscious. She helps him, despite the fact that he's cost her a car, so he insists that she stay with him on the road for a while. As they grow closer, Anna looks past the gruff exterior and and the questionable job to thoroughly decent werewolf underneath.

Anna – who is careful to edit her involvement with Caleb's pack from their conversations – doesn't talk about why a nice girl wants to live in the middle of frozen nowhere, but she's obviously on the run from something. When Anna's past collides with Caleb's current assignment from one of his sleazier contacts, Caleb finally has to make a choice—protect his job…or his potential mate?

Release Date: December 31st 2013
Why This book?
I am waiting on this book because I have become a huge fan of Molly Harper. I read the first book in this series, How to Flirt with a Naked Werewolf and book 2, The Art of Seducing a Naked Werewolf is sitting on my ereader, just waiting for an excuse for me to skip over some of the other books on my list. I was lucky enough to get accepted for a Netgalley copy of this. I am just waiting till closer to release date to read and post my review.